Global Audience! India News!!
EDITORIAL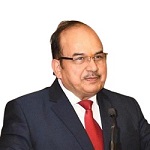 Mr. Deepak Jain
(Director-General)
Editorial Team
Executive Editor- Harsh Datt
Editor in Chief- Hitender Mehta
Editor- Shalinder Vyas


Member of Editorial Board
Mr. Uditendu Verma
Ms. Money Chaturvedi
Mr. Sanjeev Arora

Bringing POSTIVE NEWS From India To You Every Month
Greetings
Festival in Dec. 2020
Merry Christmas - 25 Dec. 2020
FII newsletter being circulated in more than 145 Countries in the world.
To Advertise on this newsletter contact info@fii.org.in
+91-124-4013337, +9198100 17267